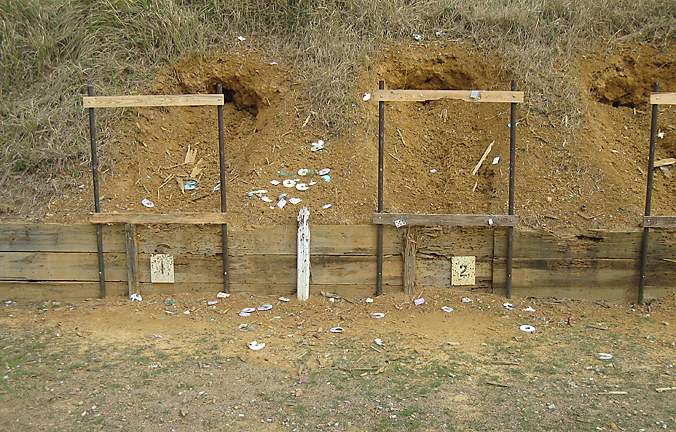 January 31st 2012
This is not the condition in which we expect members to leave the range!
The practice of using old CDs, playing cards, beer cans, etc. as targets will cease forthwith.
You may only use the cardboard backing supplied, which should be stapled to the horizontal wooden battens, and suitable and acceptable targets stapled to this, allowing clearance from the wooden battens to minimize damage.
I do not want to have to come and clear up this sort of mess again.
Chris John
FOP Sergeant at Arms