Welcome to the website of the
Fraternal Order of Police
Baldwin County Lodge 43
Fairhope, Alabama
Next Meeting
Oct 13th, 2022
Dinner @ 6 pm
Meeting @ 7 pm
Tourniquet Class:
Saturday, November 19, 2022
9:00 AM at the FOP
(*we can only have 30 participants)
The FOP Lodge is offering an opportunity to attend a Saturday class on how to properly apply a tourniquet and treat gunshot injuries. Your instructor will be Sgt. Matt Hunady, former Navy Corpsman who served with the Marines. He is currently employed by the Baldwin County Sheriff's Office and teaches each deputy on first response for traumatic injuries. The skills he teaches not only apply to gunshot injuries, but those at any medical emergency with loss of blood encountered. All BCSO officers are carrying tourniquets as part of their duty gear.
The fee for the class with be $50, and will include a professional grade tourniquet (cost approximately $26 dollars) for you to keep. The class should last about two hours, and his class has had very positive reviews. You should find the tourniquet included to be a handy addition to your range bag or your motor vehicle.
We all recognize that should an incident occur at our range, it may be several minutes before a first responder could arrive. The life you save in those few minutes may be your own by being prepared.
FOP member Tom Montgomery has volunteered to be the point of contact for the event. You will be expected to pay in advance to facilitate ordering the tourniquets.
Any person interested may contact Tom at: tmont1950@yahoo.com, please caption your inquiry "Tourniquet Class".
ATTENTION
EFFECTIVE JULY 1ST, 2022 THE TIME FOR USE OF THE RANGE WILL CHANGE TO START @9 AM:  (8 AM NO LONGER TO BE USED)
THIS IS FOR ALL AGENCIES / ACTIVE / RETIRED / ASSOCIATES MEMBERS OF THE LODGE.  THOSE ALREADY SCHEDULED FOR 8 AM WILL NOT BE EFFECTED.  ALABAMA STATUE LAW CODE 6-5-341 (1975)
EXECUTIVE BOARD

Kathy is our Kitchen Queen.
She has been a blessing, she has taken on the responsibility of the Kitchen and cooking meals at meeting's, that's a lot of work.
She was given a Tiara for her position. Congratulations!!! Kathy you are the best.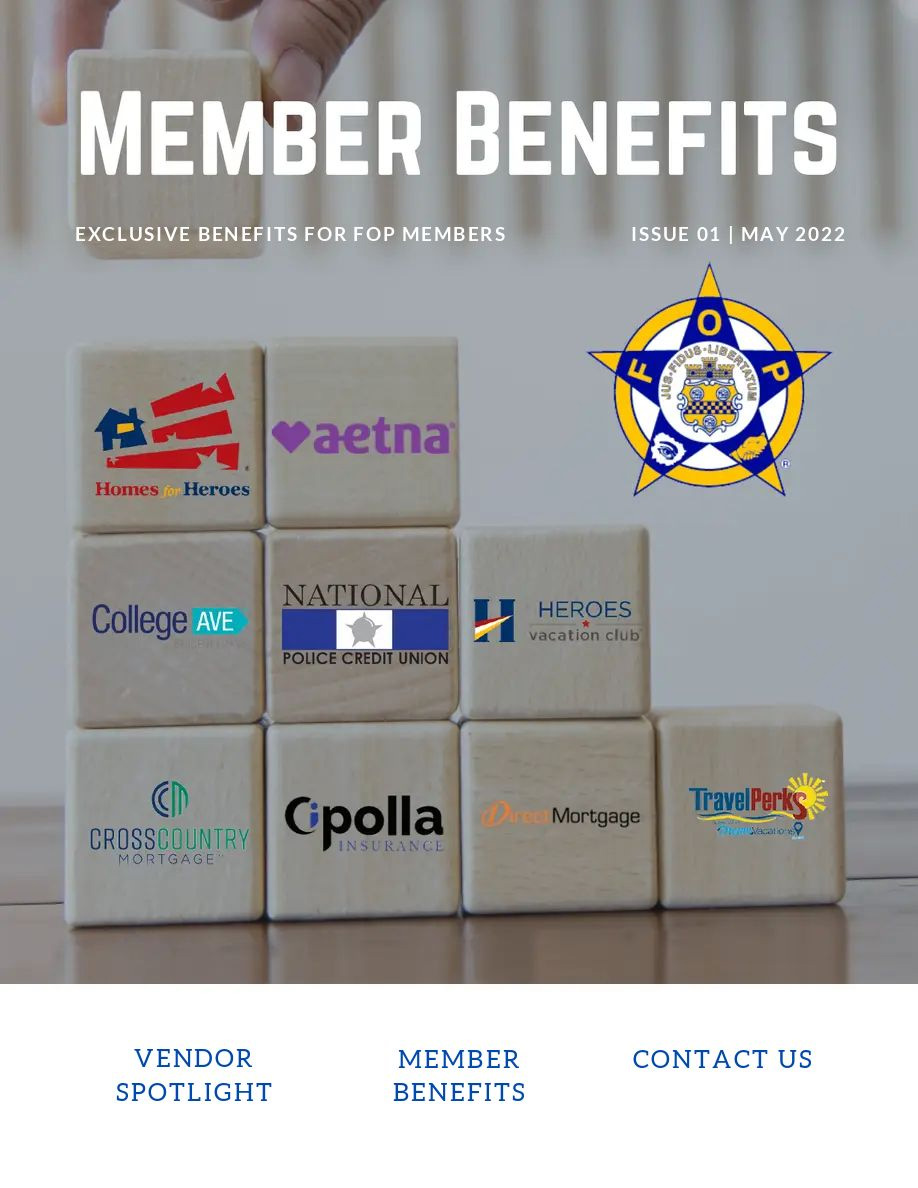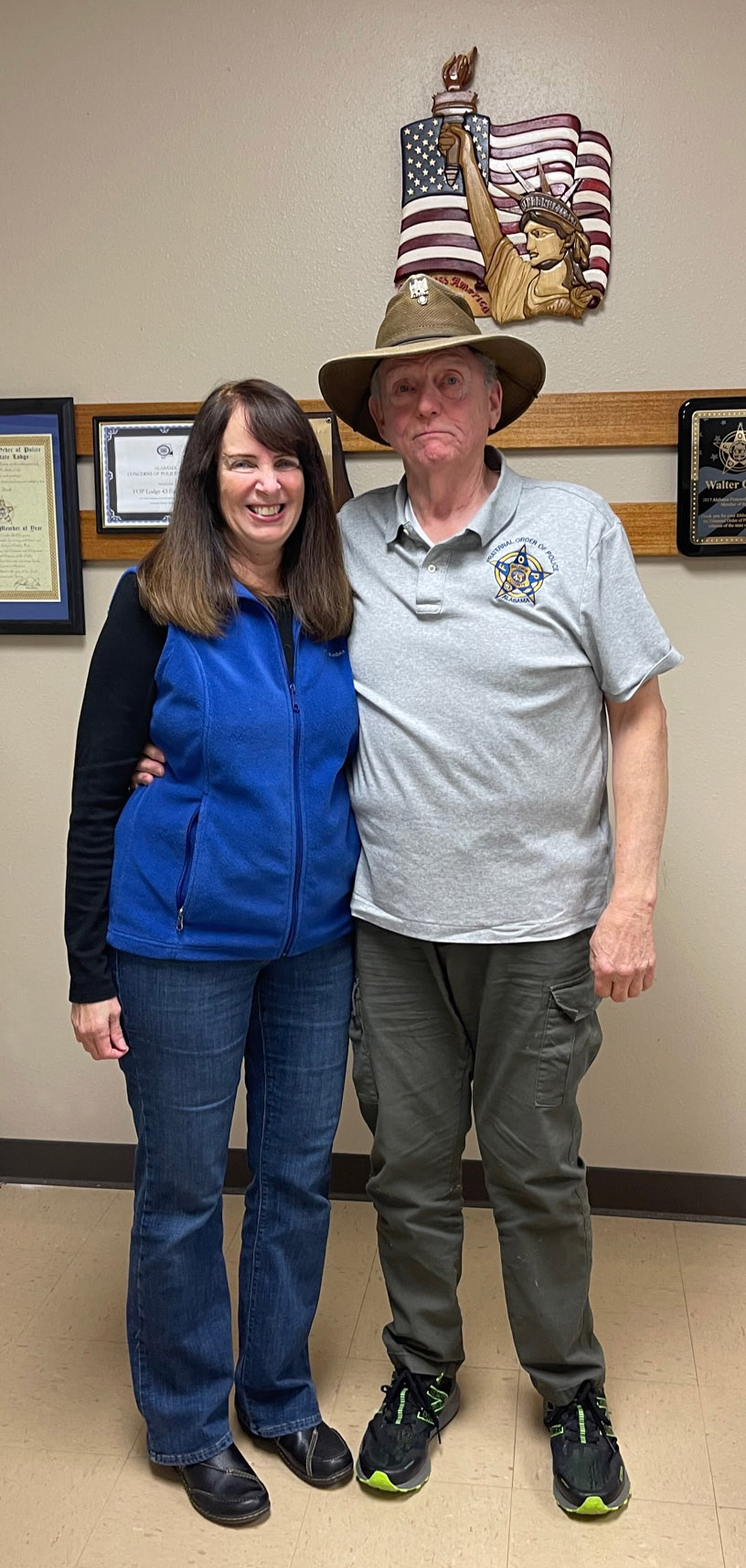 Patty was the Winner at the Christmas Party.
She received a gift certificate for $400 and said it would go to buying a new gun.
Congratulations Patty!
FOP Lodge 43 Members Honored
THE FOLLOWING ACTIVE RETIRED MEMBERS WERE PRESENTED A "LIFETIME MEMBERSHIP" INTO THE LODGE AT OUR OCTOBER 8TH, 2020 MEETING.  ALL ARE RETIRED ALABAMA STATE TROOPERS FROM THE STATE OF ALABAMA.
Reading from left to right their names are as follows:
TOMMY LOTT
STANLEY FANT
RON BANKSTON
PRESIDENT, LODGE 43 – JOHN McEWAN (Presented the awards)
JIM ANDERSON
TOMMY CHEATEAM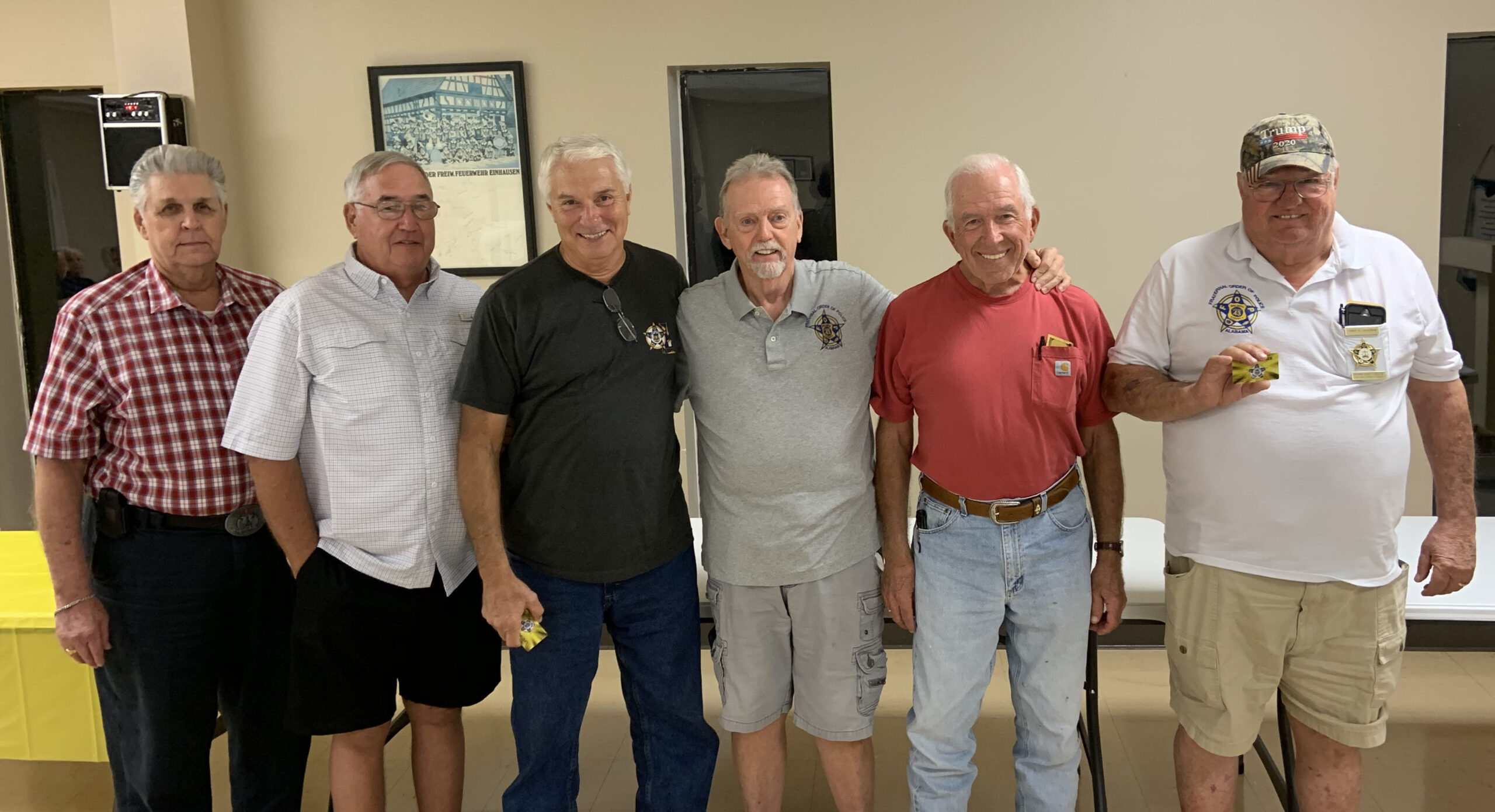 ---
ATTENTION
If you have been an FOP Active Member for 25 years or 50 years contact Secretary Greg Duck 251-747-2782. The State FOP Lodge will be awarding these members with a special 25-year PIN and a 50-year RING. Please be diligent so no one who is eligible will be left out of these awards.
Thanks, John McEwan – President Lodge #43
---
Any members needing assistance during this virus situation please feel free to contact the board and we will do whatever we can to assist.
John President FOP Lodge #43
---
SPECIAL NOTICE TO
ALL SHOOTERS USING THE RANGE
WHEN SHOOTING @ THE RANGE, PLEASE PICK UP ALL BRASS.  IF YOU DO NOT WANT YOUR BRASS, PLEASE DEPOSIT IT IN THE CANS LOCATED UNDER THE SHED.  THERE WILL BE NO SOLICITATION FROM OTHER MEMBERS WHILE ON THE RANGE TO REQUEST YOUR BRASS OR PICK UP FOR THEIR PERSONAL USE.  THE LODGE RECYCLES THE USED BRASS TO HELP MAINTAIN THE COST FOR MAINTENANCE.  PLEASE HELP US IN SEEING THAT THIS REQUEST IS FOLLOWED.
EXEC BOARD
---
:: Contact Information ::
Baldwin County FOP Lodge 43
P.O. Box 301
Foley, Al 36536
 All "Active" Members should contact Secretary Greg Duck for any issues with their membership.
Greg Duck
Phone: (251) 747-2782
29620 Josephine Dr.
Elberta, AL 36530
All "Associate" Members should contact Associate Advocate Walter Crook for any issues with their membership.
Walter Crook
Phone: (251) 943-7272
P.O. Box 41
Foley, AL 36536
EXECUTIVE BOARD
---

(You must have Apple's Quicktime installed to view this movie. Go here to get it!)
(You must have Adobe's PDF Reader installed to view Documents. Go here to get it!)
When DOWNLOADING the PDF Reader software, make sure to UN-CLICK the "Optional offer:" and then click the INSTALL button and follow the instructions provided.