Space is available for advertising on this page at no charge to current members of FOP Lodge 43.
Please contact John McEwan if you would like to use this service.
There is also a notice board in the gazebo which members can use to post their own 'for sale' items.
---
:: FOR SALE! :: FOR SALE! :: FOR SALE! ::
(you can post your items for sale here!)
22LR / 9mm / 380 ammo
Contact Telephone # is 251-610-2674
I went online and got some current prices for the 22LR ammo, 9mm ammo and the 380 ammo.
All of my ammo has been stored in my bedroom in a nightstand drawer.  My home air conditioner has been operating normally all the time.
Blazer Brass 9mm Luger  (50 per box) I paid $12.95 for each box of 9mm that I have.  The current price listed on the web is $29.89 per box.  Will take fair offers. I have 2 boxes.
the CCI 22LR ammo lists for 13.95 per box of 100 rounds on the web.  Will take fair offer. I have 5 boxes.
Winchester 22LR  333 rounds lists for $29.89 per box and the 555 rounds box lists for $49.89 a box.  Will take fair offer. I have 1 box of 555 rounds and 5 boxes of 333 rounds each.
Remington Thunderbolt 22LRR 40 Grain 500 Rounds .  Lists for $52.31  on the web. I have 1 box.  Will take fair offer.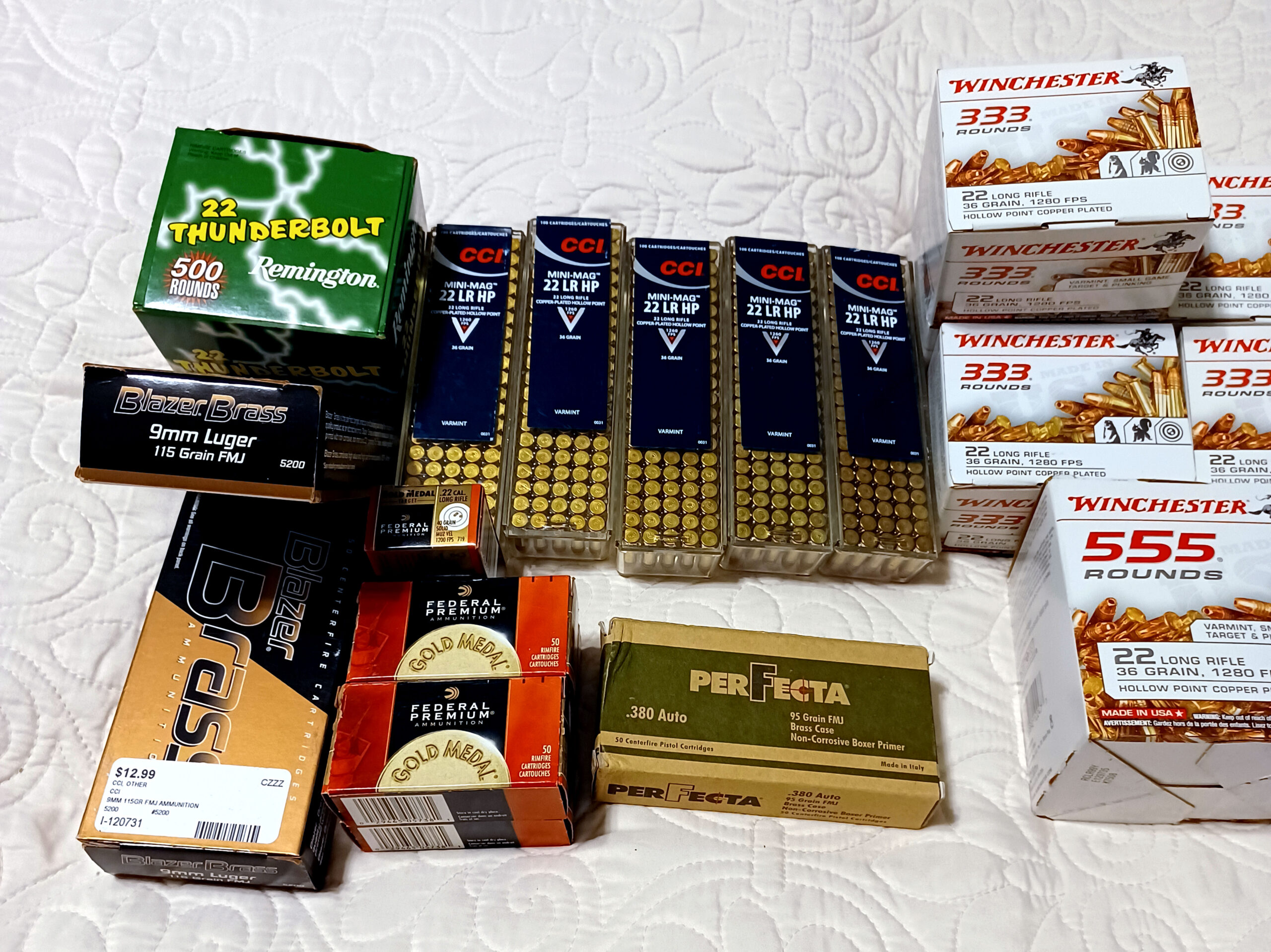 ---
---